Project Orion
, the "abandoned" NASA-D.o'D. project to fly to different planets using the propulsive power of mini-nuclear explosions, was always kept Top Secret.
Although abandoned, you couldn't get the uncensored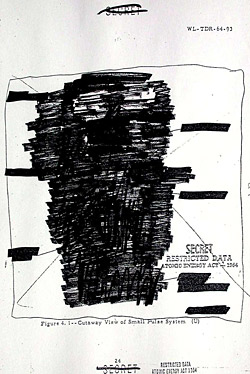 plans for it.
Unless, as
Xeni Jardin's uncovered over at Boing Boing
, you speak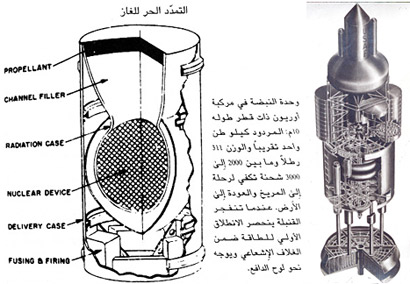 Arabic.
What are friends
for
?
[Thanks to
Defense Tech for the tip
. And if you're an
offended Saudi Prince
, well, that's life. I guess there are some things money can't buy.]