Keith Olbermann
adds his two cents
on Scooter's unFrog March [via Nicole Belle @ Crooks and Liars].
It's a long one and a good one (with a video!) highlighted here:
...Our generation's willingness to state "we didn't vote for him, but he's our president, and we hope he does a good job," was tested in the crucible of history, and far earlier than most. And in circumstances more tragic and threatening.

And we did that with which history tasked us.

We enveloped "our" President in 2001.

And those who did not believe he should have been elected — indeed, those who did not believe he had been elected — willingly lowered their voices and assented to the sacred oath of non-partisanship.

And George W. Bush took our assent, and re-configured it, and honed it, and sharpened it to a razor-sharp point, and stabbed this nation in the back with it.

Were there any remaining lingering doubt otherwise, or any remaining lingering hope, it ended yesterday when Mr. Bush commuted the prison sentence of one of his own staffers.

Did so even before the appeals process was complete…

Did so without as much as a courtesy consultation with the Department of Justice…

Did so despite what James Madison –at the Constitutional Convention — said about impeaching any president who pardoned or sheltered those who had committed crimes "advised by" that president…

Did so without the slightest concern that even the most detached of citizens must look at the chain of events and wonder:

To what degree was Mr. Libby told: break the law however you wish — the President will keep you out of prison?

...The extraordinary Karl Rove has spoken of "a permanent Republican majority," as if such a thing — or a permanent Democratic majority — is not antithetical to that upon which rests: our country, our history, our revolution, our freedoms.

Yet our democracy has survived shrewder men than Karl Rove.

And it has survived the frequent stain of politics upon the fabric of government.

But this administration, with ever-increasing insistence and almost theocratic zealotry, has turned that stain… into a massive oil spill.

The protection of the environment is turned over to those of one political party, who will financially benefit from the rape of the environment.

The protections of the Constitution are turned over to those of one political party, who believe those protections unnecessary and extravagant and "quaint."

The enforcement of the laws is turned over to those of one political party, who will swear beforehand that they will not enforce those laws.

The choice between war and peace is turned over to those of one political party, who stand to gain vast wealth by ensuring that there is never peace, but only war.

And now, when just one cooked book gets corrected by an honest auditor…

When just one trampling of the inherent and inviolable "fairness" of government is rejected by an impartial judge…

When just one wild-eyed partisan is stopped by the figure of blind justice…

This President decides that he, and not the law, must prevail.

I accuse you, Mr. Bush, of lying this country into war.

I accuse you of fabricating in the minds of your own people, a false implied link between Saddam Hussein and 9/11.

I accuse you of firing the generals who told you that the plans for Iraq were disastrously insufficient.

I accuse you of causing in Iraq the needless deaths of 3,586 of our brothers and sons, and sisters and daughters, and friends and neighbors.

I accuse you of subverting the Constitution, not in some misguided but sincerely-motivated struggle to combat terrorists, but instead to stifle dissent.

I accuse you of fomenting fear among your own people, of creating the very terror you claim to have fought.

I accuse you of exploiting that unreasoning fear, the natural fear of your own people who just want to live their lives in peace, as a political tool to slander your critics and libel your opponents.

I accuse you of handing part of this republic over to a Vice President who is without conscience, and letting him run roughshod over it.

And I accuse you now, Mr. Bush, of giving, through that Vice President, carte blanche to Mr. Libby, to help defame Ambassador Joseph Wilson by any means necessary, to lie to Grand Juries and Special Counsel and before a court, in order to protect the mechanisms and particulars of that defamation, with your guarantee that Libby would never see prison, and, in so doing, as Ambassador Wilson himself phrased it here last night, of you becoming an accessory to the obstruction of justice.

...It is nearly July 4th, Mr. Bush, the commemoration of the moment we Americans decided that rather than live under a King who made up the laws, or erased them, or ignored them — or commuted the sentences of those rightly convicted under them — we would force our independence, and regain our sacred freedoms.

We of this time — and our leaders in Congress, of both parties — must now live up to those standards which echo through our history:

Pressure, negotiate, impeach — get you, Mr. Bush, and Mr. Cheney, two men who are now perilous to our Democracy, away from its helm.

And for you, Mr. Bush, and for Mr. Cheney, there is a lesser task.

You need merely achieve a very low threshold indeed.

Display just that iota of patriotism which Richard Nixon showed, on August 9th, 1974.

Resign...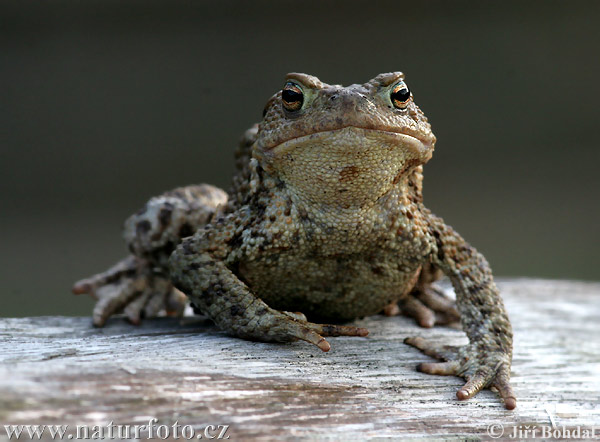 Not gonna happen, Keith. These are the biggest ugliest toads in the pond, and in fact an insult to amphibians everywhere. Not only are they not going to resign, they're going to steal the $election in 2008 if they can, and every one after that too, until they get rid of the whole bothersome process altogether.